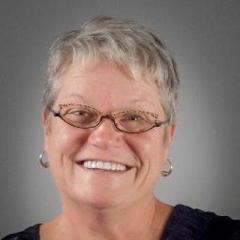 To Civilian Members of the RCMP who are in the process of beginning your transition to the federal public service, I am writing to welcome and introduce you to the Public Service Alliance of Canada (PSAC).
As you are aware, the date for the deeming process has been identified as April 26, 2018. This means a number of you will find yourselves joining existing bargaining units represented by PSAC and the Union of Solicitor General Employees (USGE) – PSAC's Component representing members working in Canada's federal justice system. 
The Categories of Employees project has been long. Both PSAC and USGE have provided input to ensure a fair process, protecting the interests of both the current public service employees and the Civilian Members who are joining the public service.
I want to confirm that Civilian Members who will be included in our PSAC/USGE bargaining units will be provided with representation to protect your interests now and in the future.
We recognize that certain terms and conditions currently enjoyed by Civilian Members are superior to those of public service members. The goal of PSAC is to ensure that we maintain your terms and conditions of employment as they are now. Absent a commitment from the employer to this effect, PSAC/USGE will bring any outstanding issues to the bargaining table.
As you may know, PSAC is the largest union within the federal public service. We have a proud 50-year history of fighting for our members' rights, making gains at the bargaining table and advancing social equality. We are not afraid of a challenge.
PSAC/USGE member benefits
PSAC has 23 regional offices across the country to support and service you.
PSAC is a strong defender of human rights and has provided representation to your RCMP colleagues who've experienced harassment and other human rights abuses in the workplace.
PSAC has expertise in job classification and evaluation which may benefit Civilian Members once you are in your new public service job classifications.
PSAC's union education program serves to empower members so that they know their rights in the workplace, how to defend those rights and bring about positive change, both in the workplace and in our communities. Union training is a benefit of PSAC membership.
PSAC offers a host of regional and national conferences that engage activists and advance our union.
 The Union of Solicitor General Employees (USGE), the component of PSAC to which you will be a member, provides strong representation to approximately 5,000 members employed by the RCMP, including at regional and national labour management consultations.
USGE knows your employer well and has the experience necessary to ensure that your needs are addressed both pre- and post-deeming.
USGE has information specific to Civilian Members on their website, you'll be able to find out about the Component including the names and coordinates of the regional vice-presidents elected to represent our RCMP members.
The next steps
PSAC/USGE is in communication with your employer now to discuss the transition – a transition that we want to be as smooth as possible for you. We are committed to mitigating any complications and will exercise our rights as your bargaining agent to fullest extent of the law.
We commit to keeping you informed during this process. We encourage you to visit PSAC's national website, subscribe to our newsletter and we welcome any inquiries you may have. Welcome to your new union!  
Civilian Members not being assigned to federal public service bargaining units
For those of you who will be in the PO-TCO or PO-IMA groups, you will not be deemed into existing PSAC bargaining units. Nevertheless, we encourage your inquiries as well by emailing us at LES-PO@psac-afpc.com. 
At the request of your coworkers, PSAC/USGE is actively campaigning to represent you. We know that you will strongly benefit with representation from a bargaining agent that has the experience and expertise of dealing with Treasury Board, the Public Service Labour Relations and Employment Board, the National Joint Council and all other entities affecting federal employees working within Canada's justice system.
It is important that you make an informed decision when signing a union card. Remember that it is sometimes easier for unions who don't have experience representing members of a specific employer – in this case Treasury Board – to make or imply promises that have never been tested. PSAC/USGE is the only union currently helping you organize that has the combined expertise of Treasury Board negotiations and RCMP labour relations."  
Choose a union that can represent a pan-Canadian group of workers like you.
PSAC/USGE is committed to you and asks for your support. Please refer to the campaign website  for upcoming events and the PSAC and USGE websites for additional information.
In Solidarity,
Robyn Benson
National President
Public Service Alliance of Canada