Over 500 civilian firefighters work for the Department of National Defence (DND) Fire Service. They provide services on military bases, as well as a range of first responder / life-saving services to the people and communities surrounding the bases.
Although DND civilian firefighters perform similar and often additional duties when compared to their municipal counterparts, they have been denied a fair and equitable retirement regime.
Firefighters are 86% more likely to die from cancer than any other fatal illness or injury. (University of Fraser Valley)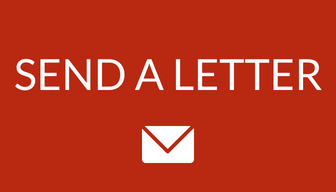 Firefighters are required to perform extremely strenuous tasks, enter confined spaces in burning structures, and endure exposure to burning toxic chemicals and or communicable diseases. Firefighting is a physically demanding and dangerous occupation that may shorten retirement years.
Early retirement for firefighters is not a luxury
Because of this dangerous line of work, most fire departments have some form of early retirement regime allowing workers to retire after 25 years of service, without any penalties due to age. This is known as "25 and out".
This early retirement option is given to Correctional Officers, RCMP Officers, and even half of the DND Fire Service (the firefighters who are Canadian Forces members), yet it is not given to DND civilian firefighters.
Despite the fact that DND civilian firefighters put their lives equally at risk, they have to work 5 – 10 years longer to be eligible for retirement. This is not fair and needs to be changed.
What we are asking
Provide DND civilian firefighters with a "25 and out" pension regime which allows these workers to retire after 25 years of service without any penalties, regardless of age.
Implement a 2.33% annual pension accrual rate which will allow these firefighters to retire with an equitable pension.
What you can do
Urge your representatives to make the necessary changes to legislation and regulations to make equitable retirement a reality for DND's civilian firefighters.
A firefighter who has spent their career in the line of danger on behalf of the public is deserving of an equitable pension in their retirement.