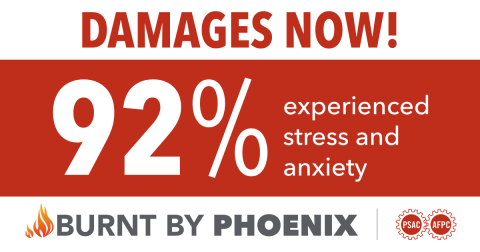 As problems with Phoenix continue to affect hundreds of thousands of public service workers, the federal government will hold its National Public Service Week (NPSW) from June 10 to 16, 2018. This annual event is meant to mark the importance of federal public service employees and to recognize their service to Canadians everywhere.
This year, PSAC is encouraging its members to participate in NPSW activities and use them as an opportunity to continue pressuring our employer to meet important demands regarding Phoenix and to spread the word among colleagues.
Our demands on Phoenix
Delegates to the last PSAC National Convention in May passed a Phoenix action plan that features several demands, including:
Damages to address the stress and unacceptable financial impacts Phoenix has had on federal public service workers.
A launch of a national public inquiry to find out how the Phoenix pay system failed so completely, so that no other workers ever suffer the same fate.
PSAC has created stickers for members to wear at NPSW events that highlight the impact of Phoenix and our call for damages. Please keep an eye out for them in your local and show the employer your support for this important demand by putting one on.
If the government truly wants to recognize the value and the work of federal public service workers, then it cannot keep stalling on compensating our members, and Prime Minister Trudeau will launch a public inquiry to ensure a fiasco like Phoenix never happens again.