On March 19, our members participated in over 65 events across the country to express support for healthy workplaces and voice their concerns about proposed government cuts to sick leave and public services.
Attendees were vocal about their opposition to toxic workplaces and the government's proposed "go to work sick" plan. Healthy workplaces are more productive workplaces, and federal public service workers expressed that they want to provide quality public services to all Canadians.
Atlantic
Despite freezing temperatures of -30 and one of the worst snowstorms of the year, members held over 25 events across the Atlantic region, including:
St. John's — Members held a rally and signed a banner of solidarity with their bargaining team.
Moncton — Members held a meet-and-greet and solidarity walk on Main Street with members of the Professional Institute of the Public Service of Canada (PIPSC), Canadian Union of Postal Workers (CUPW), the Association of Canadian Financial Officers (ACFO) and the Canadian Labour Congress (CLC).
Dorchester — Members of the Union of Solicitor General Employees (USGE) the Union of Canadian Correctional Officers (UCCO) and PIPSC held a information rally over the lunch hour at the Veterans Community Centre (a.k.a. Old St. Ed's Hall)
More photos and details about local actions are available on PSAC Atlantic's website, and photos are posted on the region's Facebook page, as well.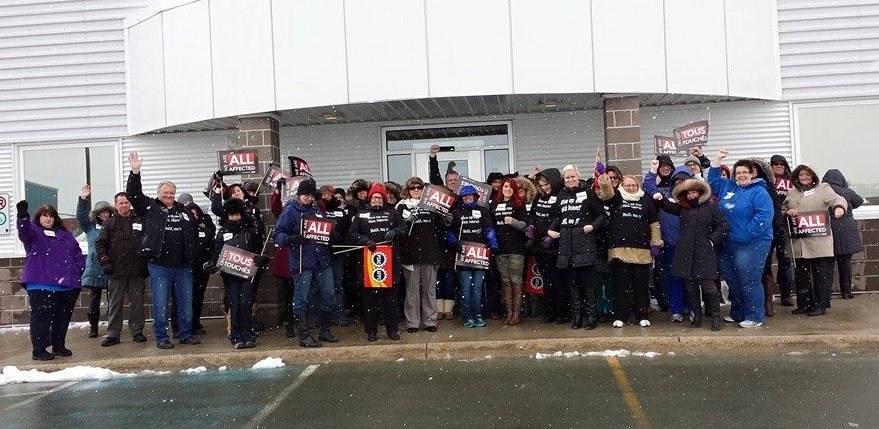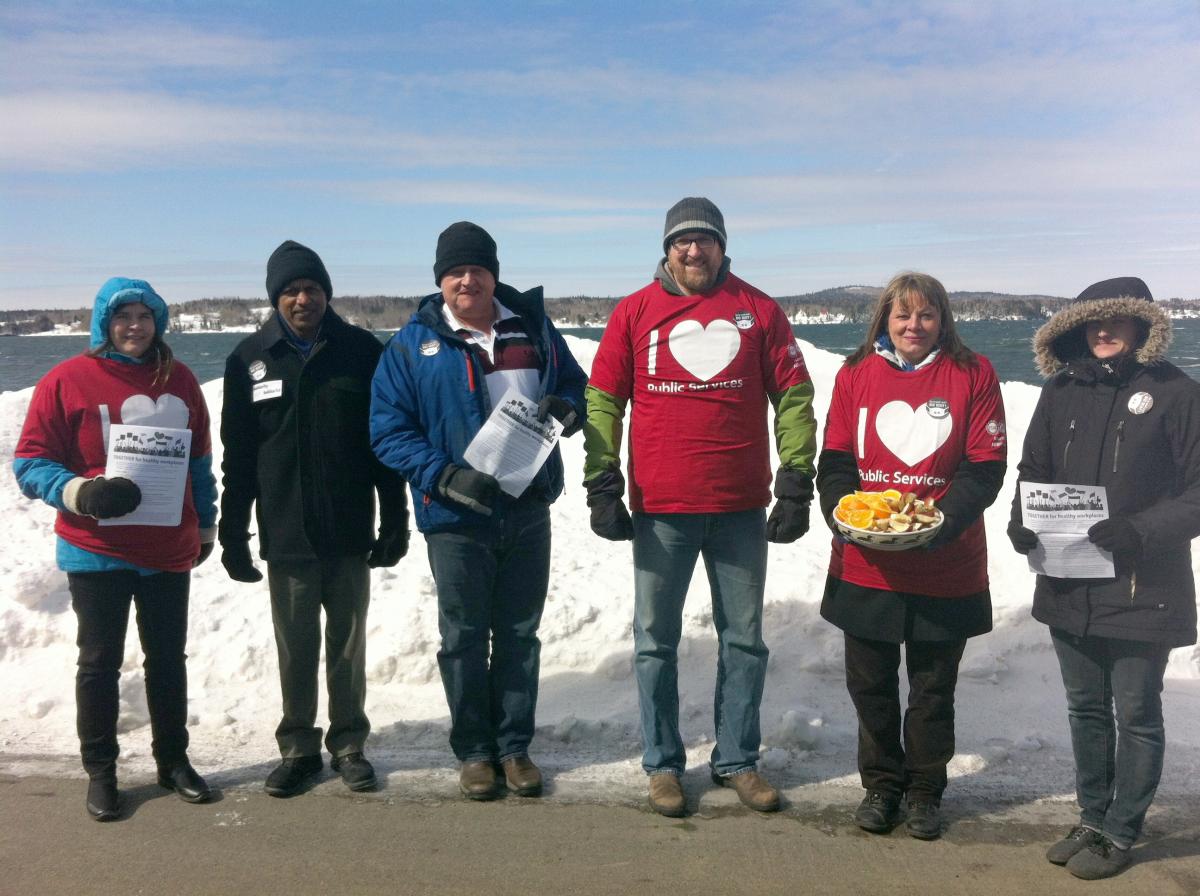 Quebec
An estimated 1000 members participated in actions across the province, often joined by members of allied unions like PIPSC, the Canadian Union of Public Employees (CUPE), and the Québec workers' federation (FTQ).
Members organized diverse and creative actions to express their support for healthy workplaces, including rallying with signs, wearing union t-shirts to work, community BBQs, and workplace potlucks.
Over 50 members in Quebec City participated in a sugar bush activity outside the Gare du Palais, and members in Shawinigan joined with workers from Health Canada to protest the closure of their office.
More photos are available on PSAC Quebec's website and Facebook page.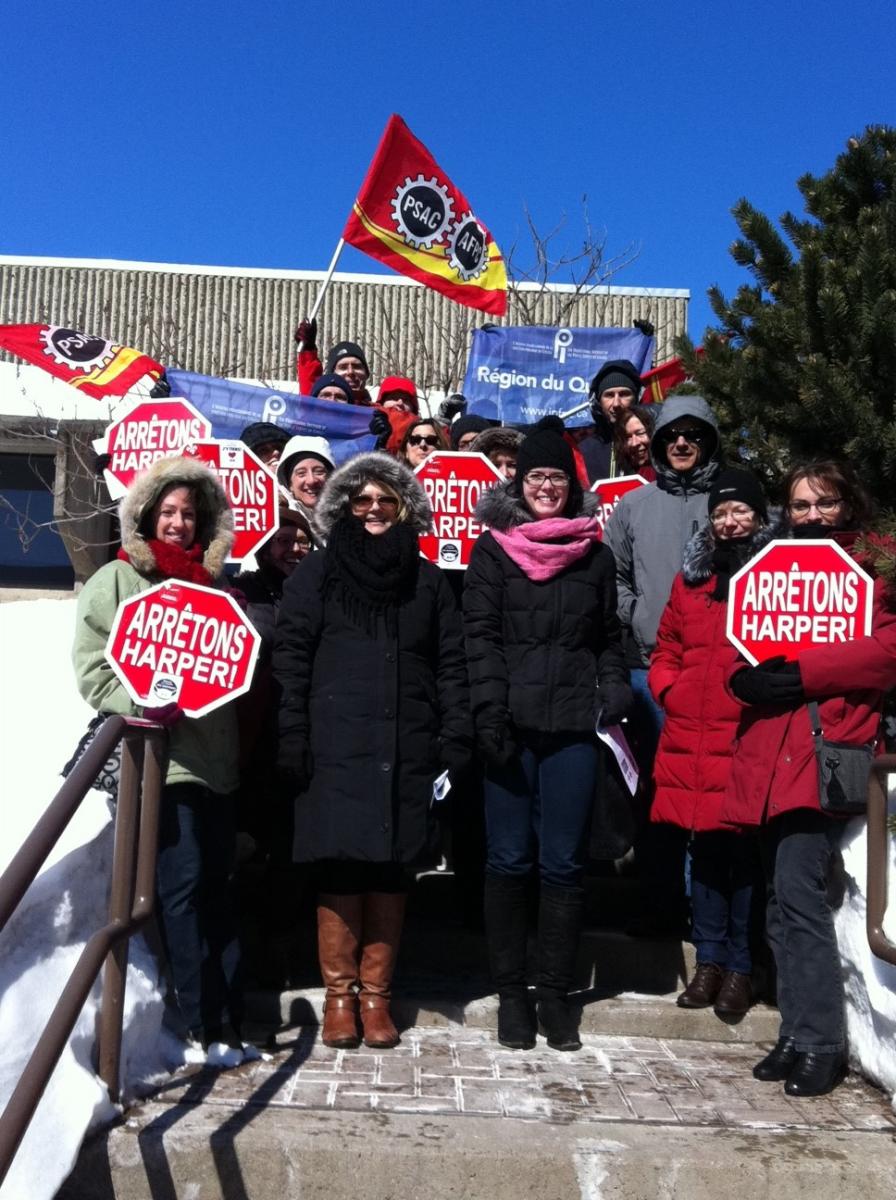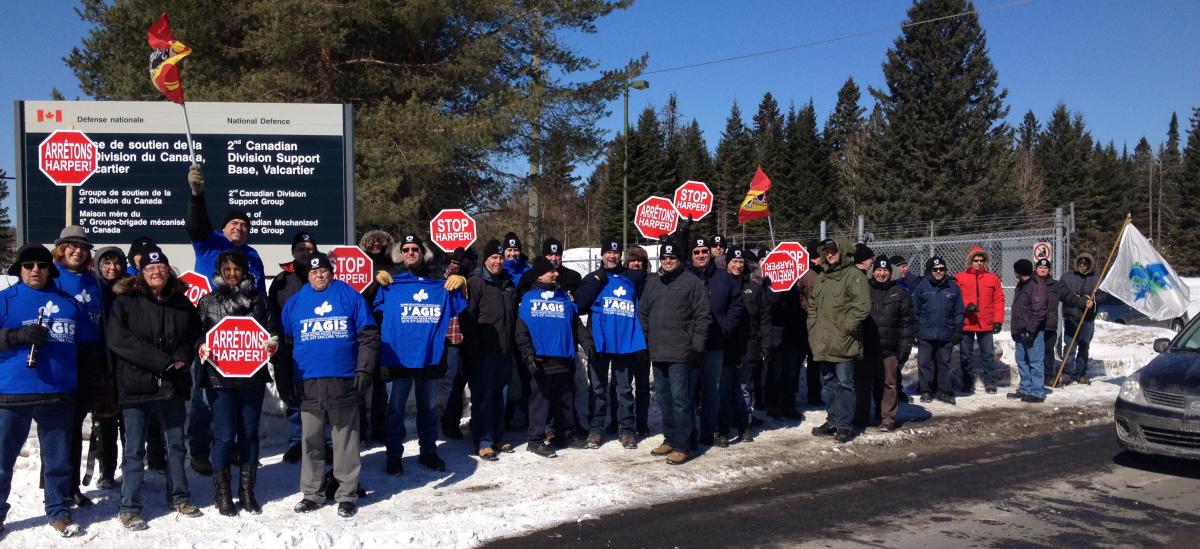 National Capital Region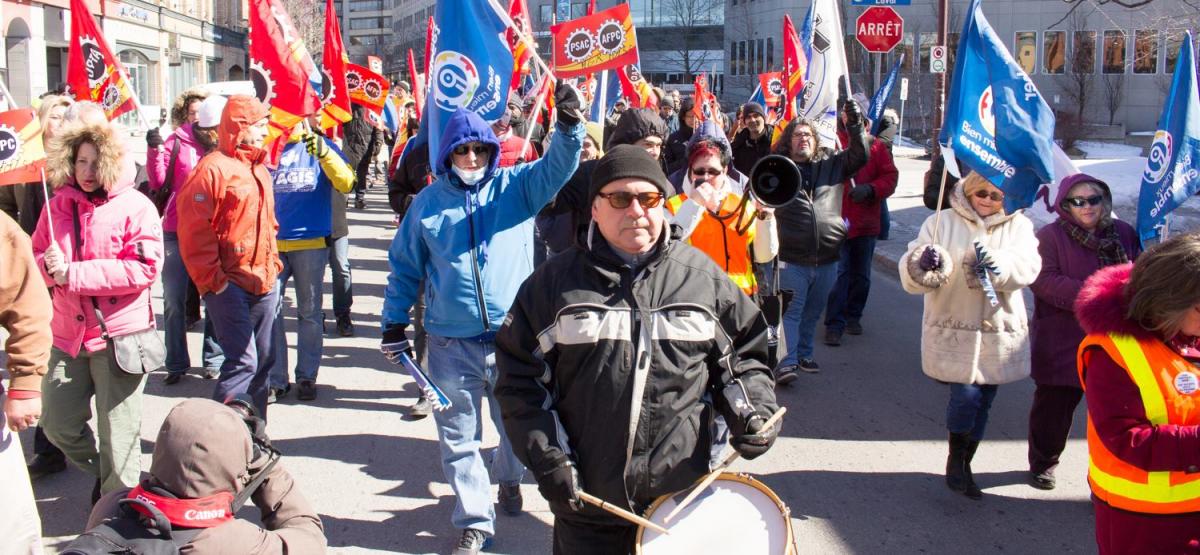 Members across the National Capital Region held a variety of activities in and around their workplaces to connect with each other as well as with colleagues in allied unions like CAPE and PIPSC. 
Hundreds marched along Portage, Place du Centre, and Terrasses de la Chaudière complexes in Gatineau, and others rallied at Tunney's Pasture in Ottawa.
Locals set up kiosks in front of buildings and near food courts across Ottawa's downtown core to provide public service workers with information about bargaining and healthy workplaces, and a number of locals organized meet-and-greet events to connect with colleagues over coffee.
More information on the events is available on the PSAC NCR website, and the region's Facebook page features more photos and a video of the rally at Portage and Chaudière in Gatineau.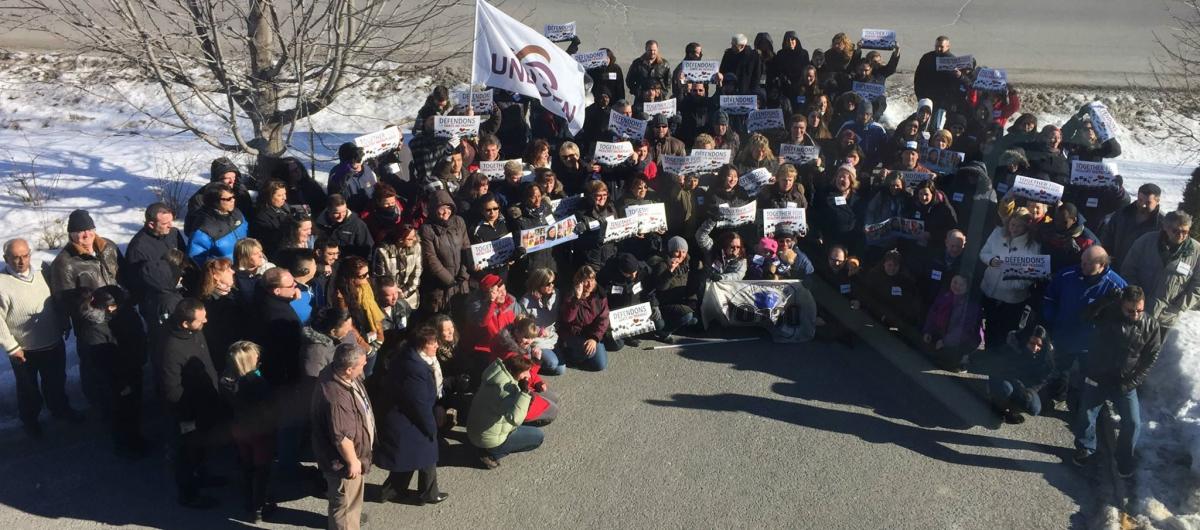 Ontario
Rallies took place across Ontario, including in Thunder Bay, Petawawa, Kingston, Barrie, Borden, Toronto, Hamilton, London, Chatham and Windsor. The Ontario Federation of Labour (OFL) expressed solidarity at the rally in Toronto.
More information is available on PSAC Ontario's website and there are more photos on Facebook and Flickr.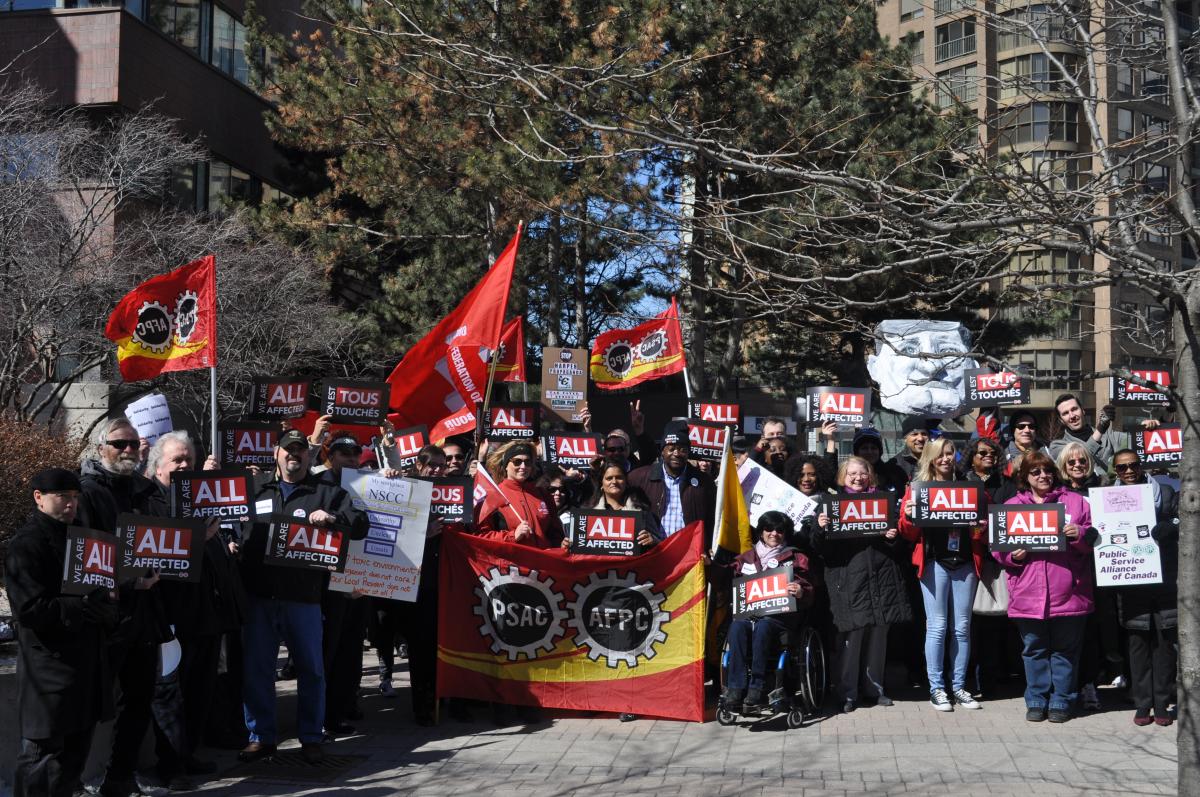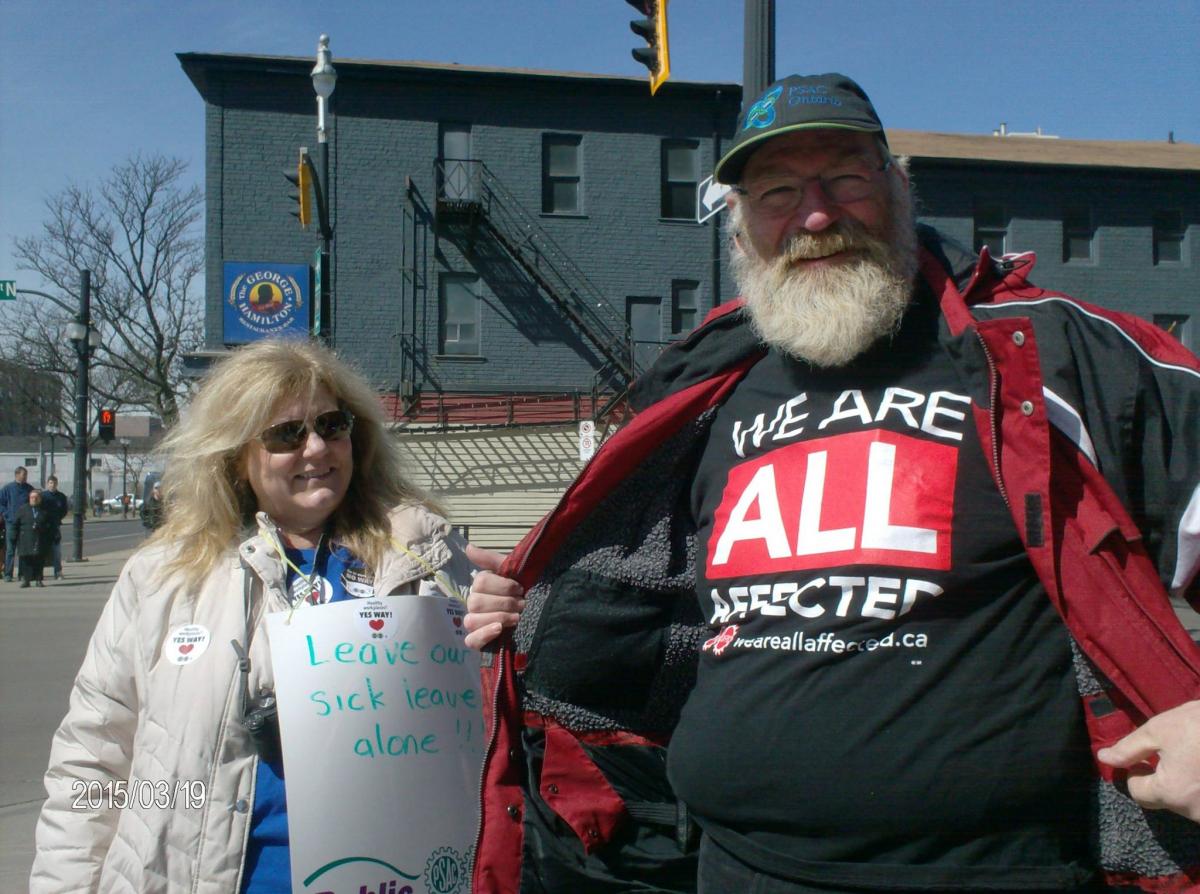 Prairies
Members in Regina, Winnipeg, Saskatoon and Edmonton organized rallies to show their support for healthy workplaces alongside members of the Saskatchewan Federation of Labour as well as allied unions PIPSC and the Canadian Association of Professional Employees (CAPE).
More event details are available on the PSAC Prairies website and there are more photos on Facebook.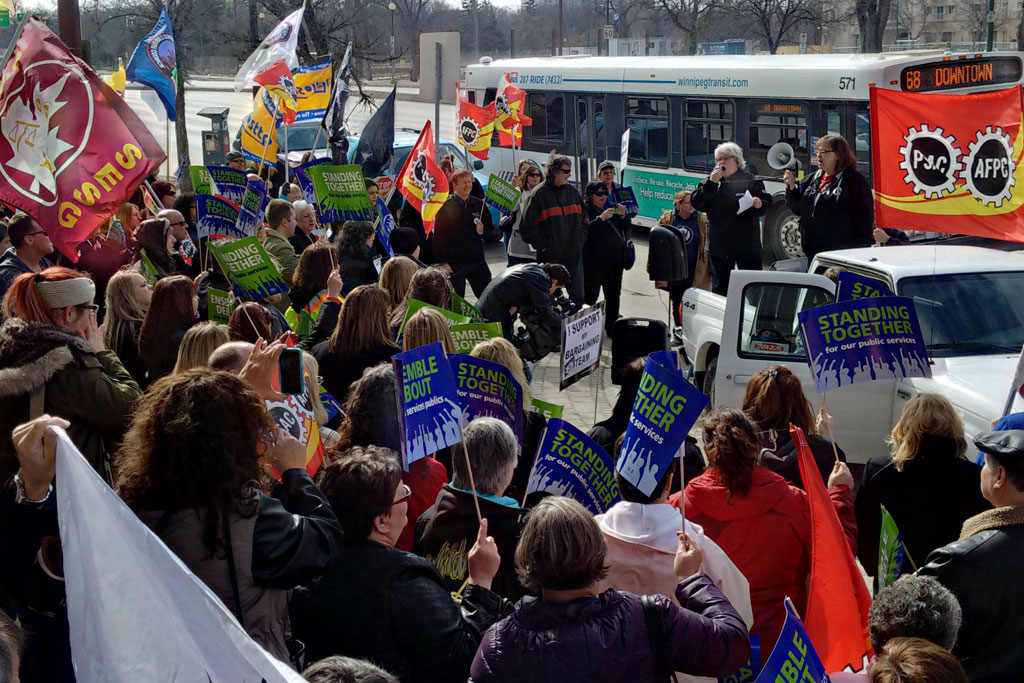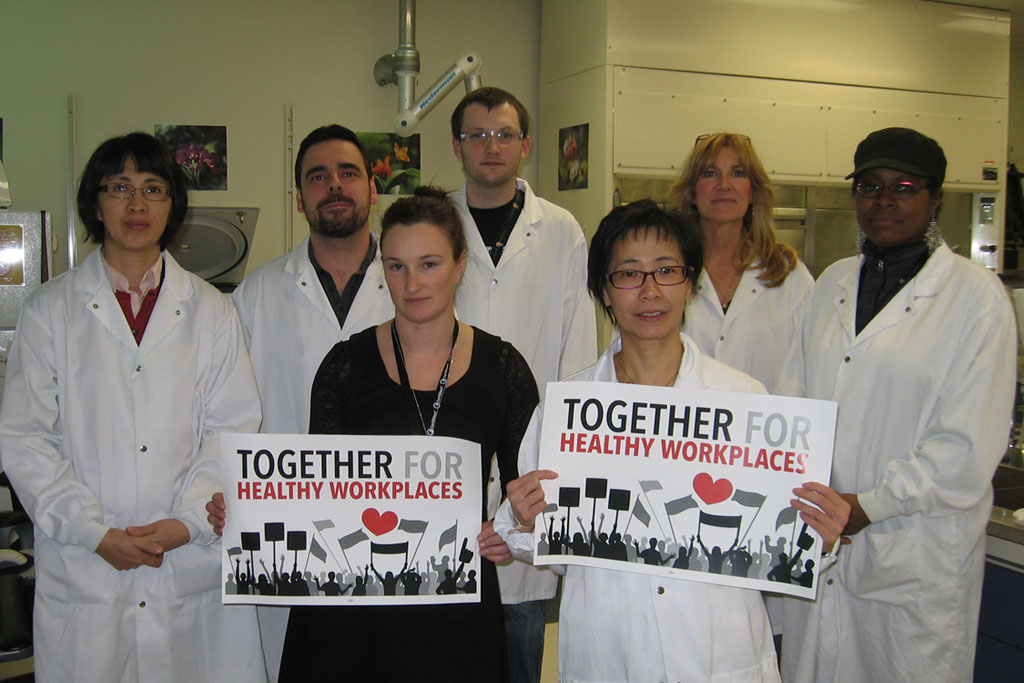 British Columbia
Members of PSAC, PIPSC, CAPE, IBEW and the Dockyards Trades & Labour Council as well as other unions, community allies and local politicians gathered at events across the province — including in Vancouver, Victoria, Esquimalt, the Fraser Valley, Kamloops and Nanaimo — to send a strong message to the government. 
More information about the events is available on PSAC BC's website, and photos are posted on the region's Facebook page.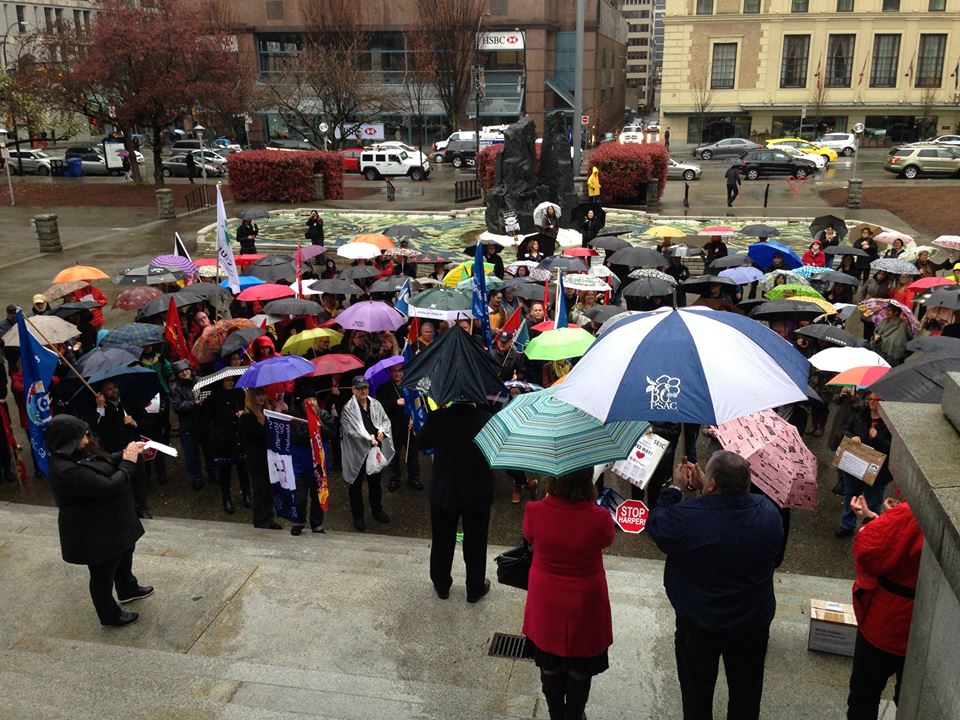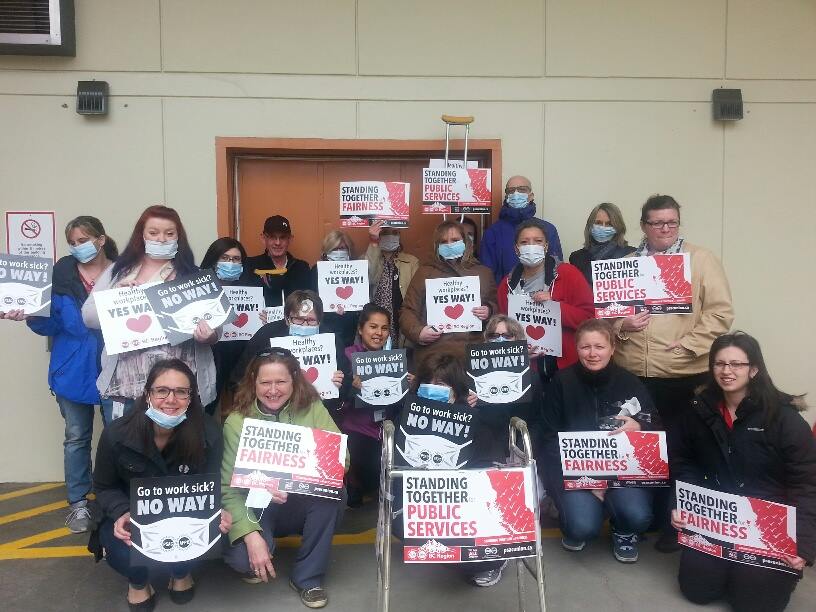 North
Iqaluit — Members gathered at the main intersection in town and handed out "Standing Together for Sick Leave" flyers at noon rush hour to explain the harmful repercussions the changes to sick leave will have for Canadian workers and their families.
Whitehorse — Workers took part in an information session and networking event at their workplace to learn more about how they can make a difference.
Yellowknife — Members gathered to express solidarity with their national bargaining team.
More info is available on the PSAC North website and photos are posted on the region's Facebook page.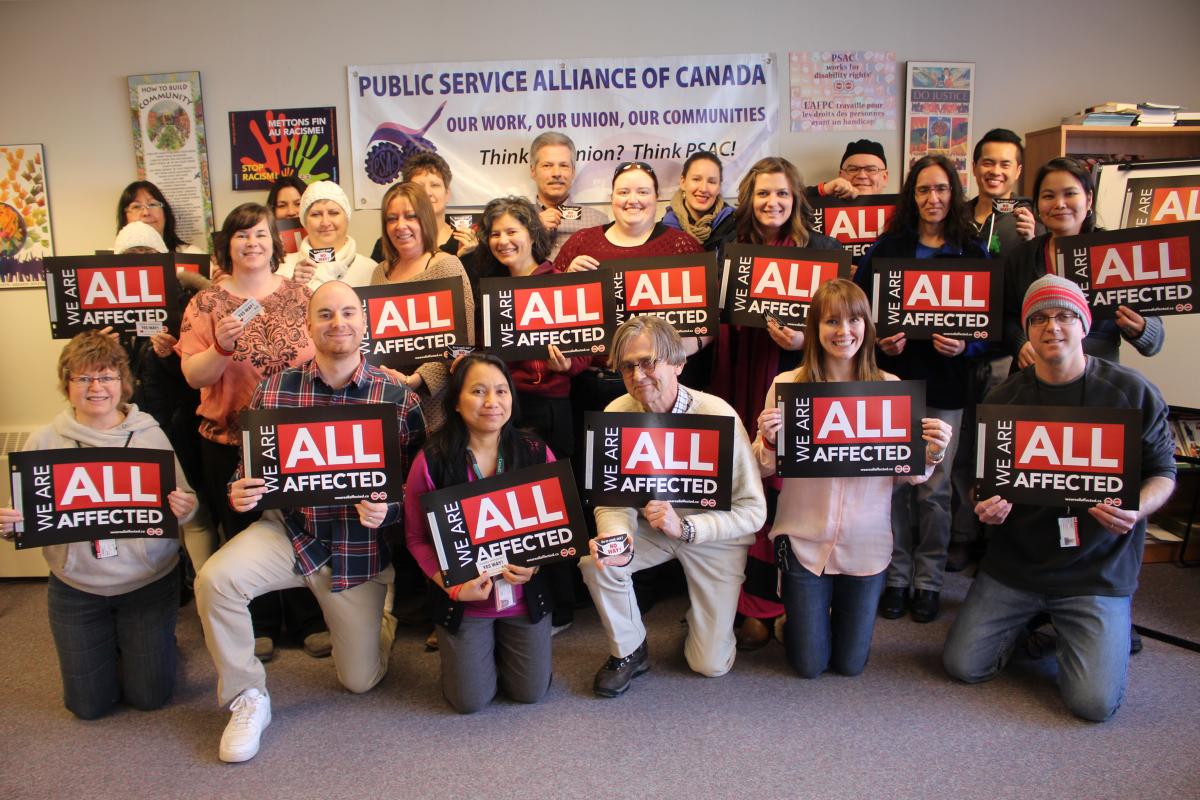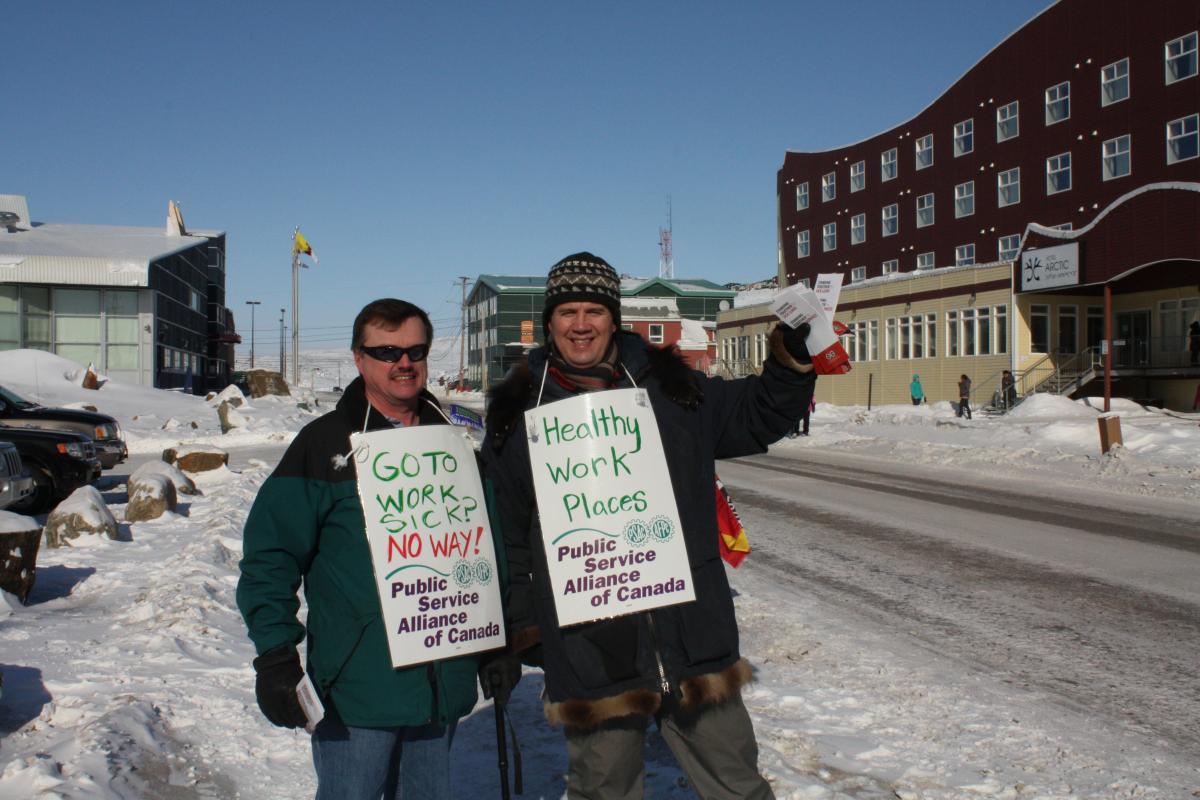 These days of action on the 19th continue every month. We encourage all locals to get involved and contact their regional office to learn more.