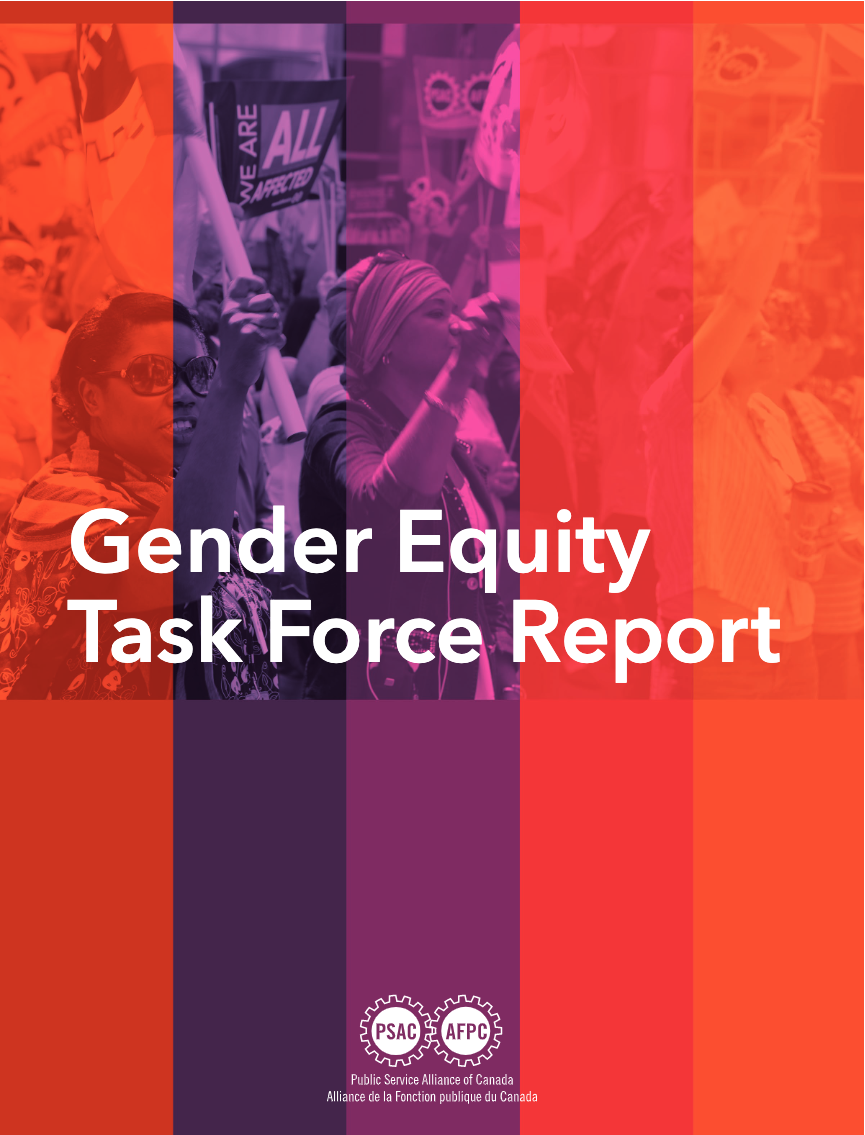 Women are the largest demographic of members within PSAC, representing about 60 per cent of the  membership and yet they continue to be underrepresented in the leadership of PSAC.
The Gender Equity Task Force originated from a meeting of the National Human Rights Committee (NHRC) in December 2017. The Task Force was charged with examining women's representation on all leadership bodies within the union and developing recommendations to increase women's participation throughout PSAC.
The Task Force took an intersectional approach to its work in recognition that not all women experience gender inequities in the same way or to the same degree. Women have multiple identities that are both complex and interconnected, and this uniquely shapes their lived experiences. In order to affect systemic change, we must understand that barriers to participation differ for all women, including those who experience discrimination due to racism, homophobia, biphobia, transphobia, xenophobia, colonialism, ableism, and classism.
The Task Force led important conversations around gender equity with an intersectional lens. It engaged women members from across the country through surveys, telephone townhall meetings, focus groups, and in-person workshops to gather input on how gender equity could be improved in all PSAC work.
Following these conversations, thirteen recommendations were made for changes to the way PSAC does its work, such as budgeting, campaigning, bargaining, education, mentorship for women, and ways to increase women's participation in the union.
Tackling the systemic issues identified by women members of PSAC will not only shift the way we organize within the union, but also change the face of elected leadership bodies to better reflect the needs and interests of PSAC's membership.