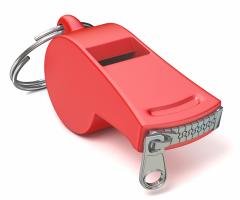 The Liberal government's response to recommendations to strengthen the Public Servants Disclosure Protection Act is completely inadequate.
Earlier this year, the House of Commons Government Operations and Estimates Committee produced a report that was critical of the current law and made recommendations to improve the Act.
The government's response was contained in a letter from Treasury Board President Scott Brison. While agreeing that improvements are needed, Brison has only committed to making administrative changes instead of overhauling the law to actually protect federal whistleblowers.
"The Liberals are missing a real opportunity to make the federal government more transparent and accountable," said Robyn Benson, PSAC National President. "Unless there are significant changes made to the Public Servants Disclosure Protection Act, federal workers will remain reluctant to come forward with allegations of misconduct and wrongdoing."
The Public Sector Integrity Commissioner also expressed disappointment that the government's response contained no legislative changes.
"Our union will continue to press for the changes needed in the law to protect our members and all federal workers against reprisals if they disclose wrongdoing," said Benson.
PSAC appeared before the Government Operations and Estimates Committee in March. Among its recommendations, the union called on the government to
expand the application of the Act to include all areas of government operations, including contracts with the private sector
make the Integrity Commissioner's investigative process more transparent and open up the investigations to Access to Information requests
ensure the Office of the Integrity Commissioner is well resourced in order to assist victims of retaliation and to fulfill a mandate to education public service workers about their rights and managers about their responsibilities under the Disclosure Act