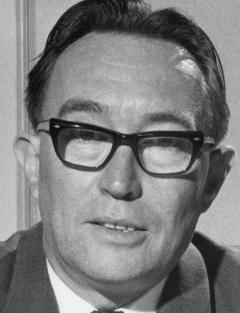 Claude Edwards was elected the first National President of the Public Service Alliance of Canada in 1966 at the union's founding convention.
Prior to his election, Claude worked tirelessly as President of the Civil Service Federation of Canada (CSFC) from 1962 to 1966 to create a "completely united civil service, speaking with one voice for all civil servants". The result was a memorandum of association signed by 16 federal associations creating the PSAC in July 1966.
During his long and distinguished career, Claude worked to ensure that federal public sector workers were fairly paid and that their workplace rights were protected and defended. Under his leadership, PSAC joined both the Canadian Labour Congress and Public Services International.