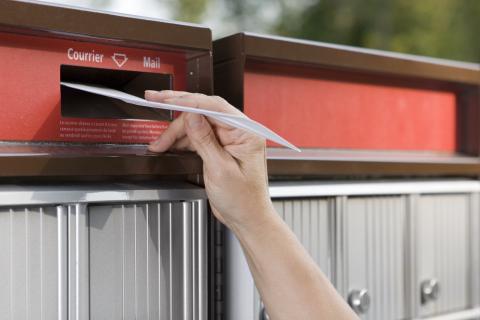 PSAC and UPCE are expressing some cautious optimism for the future of Canada Post following the government's public announcement of a new vision for the Corporation.
"We are pleased the government remains committed to Canada Post's original mandate which is to provide service to Canadians", said Robyn Benson, PSAC National President. "The government's decision to change the Corporation's status so that it must reinvest profits into service and innovation is an important step forward."
The government's announcement that it will maintain door-to-door delivery but not restore it for the 800,000 who have community mailboxes is a broken election promise and a disappointment. Seniors and people with disabilities will have to wait until an advisory panel of experts and advocates for seniors and people with disabilities is set up and reports back before they can expect enhanced accessible delivery.
"We welcome the explicit mandate for Canada Post's leadership to build a more collaborative relationship with employees, their unions, and with communities", said François Paradis, Union of Postal Communications Employees (UPCE) National President. "We also support the government's intention to see the Corporation's new leadership reflect greater diversity, including labour's perspectives.
When implementing their new vision, PSAC and UPCE are urging Canada Post to:
Enhance service by stopping contracting out and cutting jobs
Streamline the top-heavy management structure
Return Innovapost positions to Canada Post
Treat employees fairly by addressing the pension solvency funding and ending two-tier pensions and benefits, among other workplace issues
PSAC and UPCE welcome the government's recommendation that Canada Post explore partnership opportunities to use its retail network to enhance access to government services, especially in rural and remote communities. This is also an opportune time for the Corporation to expand its services to include postal banking and to restore the Food Mail program.